We received some free samples in a little green drawstring bag. I thought it was too neat to throw away, so I gave it a second chance at life. It worked out perfectly for this months challenge, since it was green! I have strawberry stuff in my kitchen, and have had strawberry material for probably years, so finally I put it to use.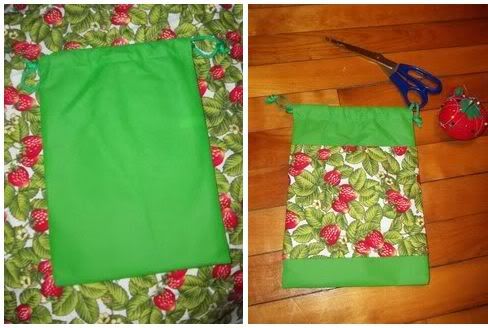 I trimmed the material and pressed the edges under. Then I stitched it around both sides of the bag. This hid the stuff that was printed on the other side of the bag. Then I decided to use hot glue to add a burgundy ribbon on the edge and a bow with a button.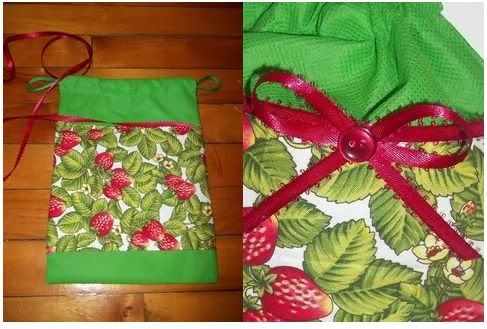 I hung it on a shelf with hooks in my kitchen. It turned out pretty cute.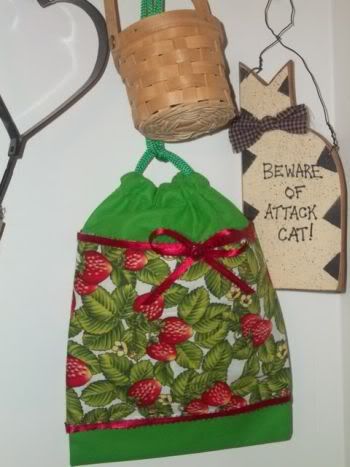 Thanks Trud!